When we think of communication problems in the education sector...
When we think of communication problems in the education sector, we often think of teachers and educators having trouble connecting with their students. What we don't always think about, is the challenges they face when trying to connect with parents.
Understanding the audience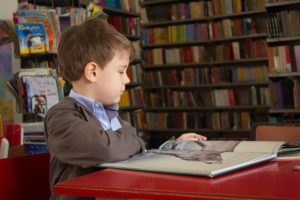 Four years ago, senior staff at Brighton Grammar School received some surprising internal feedback from recently conducted parent-teacher interviews. Maggie Lynch OAM, the school's International Parents' Support Group Coordinator, noted a communication gap with families from non-English speaking backgrounds. As a leading independent school with high levels of academic success with a pro-active international marketing effort, Brighton Grammar School is a popular choice among new Australian families seeking excellent educational outcomes for their children, as well as an immersion in Australian culture. However, some of these new community members were not able to fully engage with the school's practices and highly valuable parent-teacher interactions as non-English speakers.

A lack of awareness of the benefits of using interpreters meant that non-English speaking families were missing out on valuable feedback from parent-teacher and parent-school interactions. The school reached out to All Graduates to find a possible solution to the communication problem.
Enabling communication
All Graduates quickly began working with the school to introduce a pilot program, testing the viability of interpreters for parent-teacher interviews. Brighton Grammar School Director of Advancement, John Phillips said the pilot quickly delivered significant positive outcomes for the school and parents. With John and Maggie's valuable insights, we were able to spearhead the introduction of regular language services
"All Graduates has provided interpreter services for our parent-teacher interviews over the past four years. The feedback from our international parents regarding this service has been incredibly positive and affirms our decision to keep offering language services in the future."
John Phillips
Director of Advancement at Brighton Grammar School
Meliora Sequamur
In keeping with the school's motto, Meliora Seuamur (Let us keep pursuing better things), earlier this year we furthered our relationship with the school to expand multilingual communications to students and families. Recognising not every situation requires an interpreter, All Graduates began working with International Student Liaisons on an awareness and engagement program using LiME, our new multilingual audio messaging system.
"When discussing LiME with All Graduates, I was very interested in how we could apply this to enhance student wellbeing. We are now developing a series of messages to engage with both students and parents around the school's counselling services."
Maggie Lynch OAM,
International Parents' Support Group Coordinator at Brighton Grammar School
How we used LiME
This is something we're very excited about. Our latest offering, LiME, is a tailored cloud-based audio solutions package. With it, we can create and manage audio content for a huge range of platforms in more than 100 languages, with specific accents and dialects, spoken by native speakers. Brighton Grammar School is keen utilise LiME across WeChat, SMS, email, and various mobile apps as selected by the school. This process means staff won't need to develop new documents but could instead repurpose existing communications by creating custom audio content.